Charity rewards for contractor's hard work
The Lincs and Notts Air Ambulance and the William Alvey School each received £500 from D Brown Builders in recognition of the installation of the 1000th replacement boiler for North Kesteven District Council's rental houses.
Kurt Mason, Finance Director for D. Brown (Building Contractors), said: "A thousand boiler installs is a big programme and we wanted to mark the event by donating £1 for every boiler."
Half of the £1,000 donation went to the builder's charity of choice, the Lincs and Notts Air Ambulance (LNAA) – which is also the Chairman of the Council's charity this year – and half to the William Alvey School, as chosen by Mrs Betts the recipient of the 1000th boiler.
Mrs Betts said: "D. Browns did an excellent job in just two days and I'm very pleased with their work and my new boiler.
"My daughter went to the Alvey School and I wanted the money to benefit the children there."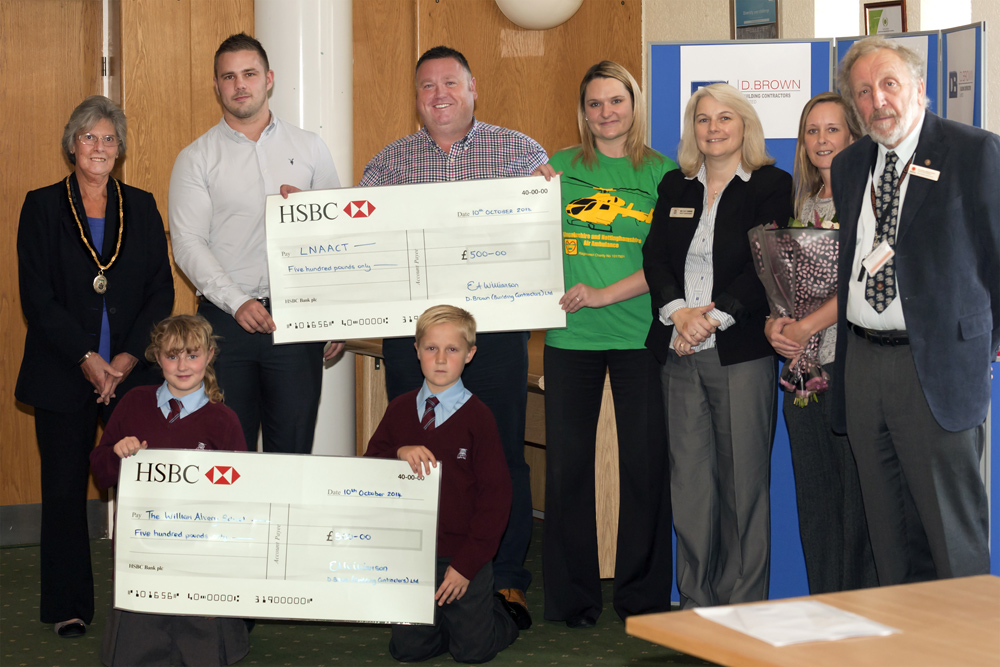 Deputy Head Teacher, Lesley Browning, described it as wonderful news and said pupils had decided to spend the money on new outside benches.
LNAA fundraiser, Emma Young, added: "This donation will help towards the increased costs due to the new night flying which allows us to cover both daily rush hours during the winter months."
The council's works liaison officer said the contract with D. Brown (Building Contractors) is a huge contract with tight timescales and targets. "The foremen have worked hard to liaise with our tenants while maintaining the contract requirements."